Welcome to the 2023 Jerry Woods Holiday Engine!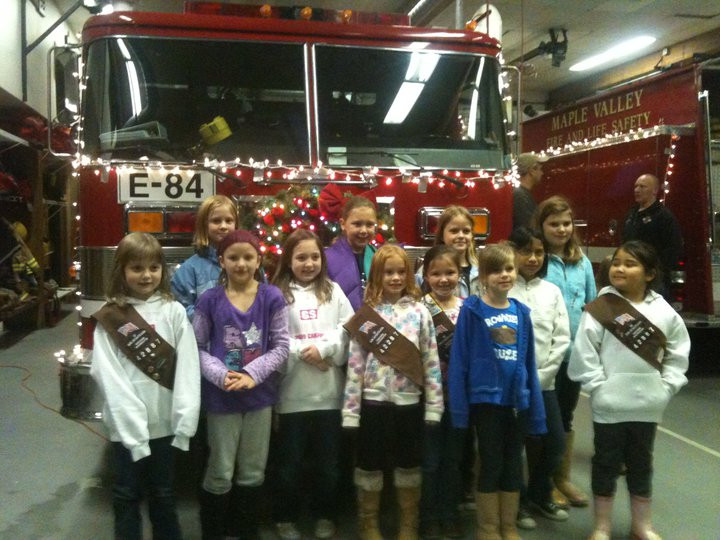 Santa will be visiting neighborhoods this year in the Maple Valley, Kent, and Covington areas to collect food and donations for the Maple Valley Food Bank. If you would like to make a donation before the Holiday Engines appear in your neighborhood, you can visit one of the foodbanks we have linked and do so now. Thank You!
The Holiday Engines will be out and about for three Fridays and Saturdays starting December 2nd. Check the routes page to determine if your neighborhood is on the list of those to be visited, and if so, when. On the night that you want to follow the Holiday Engines, check back here at the Track Engines page to see where the Holiday Engines are in near real time.
The holiday engines with Santas' helpers will again be carrying a card machine this year so that if you like, you can donate to the food bank using your debit or credit card. The same as prior years, a cash boot will be available for donations as well. Thank You!
If you are unable to participate in the fun on those evenings, you can still leave food at your door for local school, sports, or scout groups to pickup. Our helpers will be visiting neighborhoods the week prior to the Engines to hand out fliers and bags reminding community members of the event. If you decide to leave any food on your front porch or step, our helpers that visit the neighborhoods with the Holiday Engines will be sure to pick it up.
Finally, if you are a part of a youth organization, i.e. scouts or a sports team, and would like to help us with the Holiday Engine as we collect food in local neighborhoods, please reach out to us at signup@holidayengine.org.